Amazon Begins Advertising in Google Shopping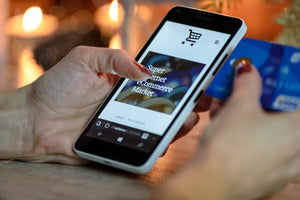 Here is the version with some history:
In the late 90's and early 2000's, Comparison Shopping was a huge industry. In fact, advertisers like Bizrate/Shopzilla (now Connexity), Nextag, Pricegrabber, etc. were the largest spenders of any advertisers on Google, Bing and Yahoo for a long time – before larger CPG brands started moving budgets from television to online media 7-8 years ago.
Obviously they were a huge middleman between Google and the actual merchants and retailers who sold products, which was a result of their rapid adoption and mastery of (a) shopping data aggregation and (b) and SEM technology.
Then 6-7 years ago, Google Shopping made a small move into the shopping space with Product Listing Ads. They were free for merchants, took up a small amount of real estate for a limited number of searchers, and adoption was small to begin with. But the die had been cast. Shopping aggregators like the aforementioned were not allowed to participate in the program.
This marked the beginning of the end for many comparison shopping businesses who eventually went out of business or were acquired by larger fish, who's market share would continue to diminish over the coming years.
After 1-2 years, when the kinks had been worked out and many advertisers were hooked on the high quality traffic, Google changed the program from completely free Product Listing Ads (PLAs) to pay-to-play Google Shopping. Over the course of this time (and continuing to this day), Shopping results continue to take up more real estate for shopping-related queries on Google.com, as well as integrating more partner sites on which the results display.
Amazon and Google Shopping
When Google migrated from free PLAs to paid Google Shopping, Amazon immediately boycotted the program, since it was essentially a direct competitor – and they've been fairly steady and quiet on this stance ever since.
Until now.
The reason the comparison shopping sites took such a huge hit was due to the fact that the vast majority of their traffic came from the search engines themselves (Google and Bing) – their proportion of direct and 'owned' traffic was very low – and as a result, when Google cut out the middleman, they were hurt significantly.
Amazon was and is the one site on the internet where people go to shop first, before going to Google. It is doubtful that they are hurting, but the reality is that Google has continued to make Google Shopping more prominent as compared to the text ad results.
Perhaps Google's move to cut out the right side ads hurt Amazon's long-tail traffic, and they are looking to acquire more traffic from Google after all. Or perhaps they are simply looking to continue to grow as always, and finally decided to rescind their hard-line stance again Google further monetizing their search results in their main domain of shopping.
Whatever the reason, at the end of the day this move simply means more competition across the board, depending on how much of their product catalog they include in the shopping program.
Frankly, we're surprised this didn't happen sooner
Leave a comment